Uncovering Griffith Park and the Wild Heart of LA
Sunday, March 20
Griffith Park, chock full of stories, wild LA history and great views. Once tucked in the outskirts of LA, Griffith Park was hardly noticed. No roads, infrastructure, and often considered the wild west of El Pueblo de la Reina. Griffith J. Griffith, albeit an interesting and odd fella, was able to save a piece of land with the foresight that it would be a great park, open for the public, and a preserved for generations to come. Within this unruly landscape lies curses, ghosts, death but also beauty, life and magic.
We're bringing back our favorite series, 'Keep LA Beautiful', for an intimate tour of Griffith Park. We're stick mostly to the paved roads and offer up two options- slight hills or no hills. No beginning cyclists please. If you choose no hills, you'll miss the infamous Griffith Park 'Blacktop' helipad lookout view, but you'll have a great time at other spots like the Old Zoo and Walt Disney's favorite spots. Joining us will be friend and LA story master, Thomas Carroll, from the great YouTube series 'Tom Explores LA'. It's going to be a great Sunday for a bike ride.
*Please note the flyer locations for start and finish are backwards. Correct info below.*
Ride Registration 12:30-1:45pm: Tam O'Shanter- 2980 Los Feliz Blvd, Los Angeles, CA 90039. Ride departs 1:45pm sharp. Come early to check out this historic gem plus eat, drink, mingle, grab your goodies and sign the waivers.
15 miles on paved road with some light gravel throughout Griffith Park, especially those who chose the hilly option.
Ride Ends around 4:30pm: Atwater Village Tavern-3218 Glendale Blvd, Los Angeles, CA 90039.
$20 ticket includes LA Explorers Club membership, limited edition ride patch, 3 complementary beers from New Belgium Brewing, bike journal and commemorative tote bag. Existing Members $10 ticket includes limited edition ride patch and 2 complementary New Belgium beers. If you'd like to ride the Merry Go-Round, bring $2 cash.
Bike recommendations: All bikes work for the flat Griffith Route with only a few small hills. Geared road bikes recommended for the hilly option to the Griffith helipad. Flat route is 14 miles and hilly route is 18 miles. Both routes start at the same location at the same time and we hope to get both groups back at about the same time as well. Water and bathrooms scattered throughout the park.
Things to remember: All riders must be 21 years or older. LA Explorers Club is volunteer run and we are not responsible for your belongings, bikes, etc. Please come at your own risk, bring a bike in good working order, bike lock, any water and snacks you need, and your ID.
Click Brown Paper Tickets Link to Purchase Ride Tickets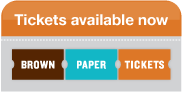 Thanks where thanks are due. Much appreciation to the Tam O'Shanter and Atwater Village Tavern for hosting us at their great restaurants. And also to New Belgium Brewing for treating us to some tasty, cold beers. And to all of you for joining in on the day's ride. Cheers!